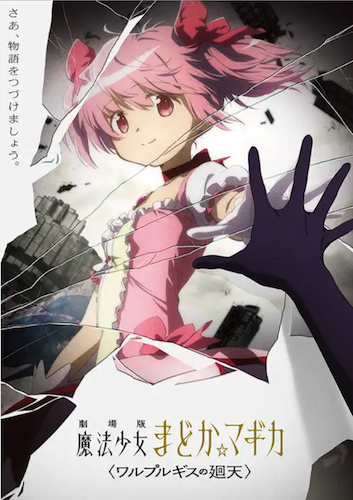 On April 25, it was revealed that the new movie version of the popular anime "Puella Magi Madoka Magica" will be produced, "Puella Magi Madoka Magica the Movie <Walpurgis no Kaiten>".
It will be the "Formal sequel" of "[New] Rebellion Story" released in 2013. The staff, including Akiyuki Shinbo, the general director, and Gen Urobuchi, the scriptwriter, will be reunited.

A teaser visual and a teaser movie drawn by character designer Junichiro Taniguchi have also been released. It was announced at the online event "Puella Magi Madoka Magica" Anniversary Stage held on the same day.
To commemorate the 10th anniversary of the broadcast of the same work, it was also announced that a new project "Puella Magi Madoka Magica scene 0" for the smartphone game "Magia Record Magical Girl Madoka Magica Gaiden" will start.
The story of Madoka Kaname and Homura Akemi fighting in a repetitive world is depicted.
Two anime soundtracks will be distributed on subscription services such as Spotify and Apple Music from April 26, and an exhibition displaying treasured materials at the time of planning and development will be held from the end of September in Matsuya Ginza (Chuo-ku, Tokyo) ) Was also announced.
The exhibition will also travel to rural areas.
Recent Posts
It was announced on May 9, 2021 that the new movie "Dragon Ball Super", the 21st movie version of th …

On April 25, it was revealed that the new movie version of the popular anime "Puella Magi Madoka Mag …

The Strings Hotel Nagoya and The Strings Hotel Yagoto has been holding a buffet "Shin Evan …